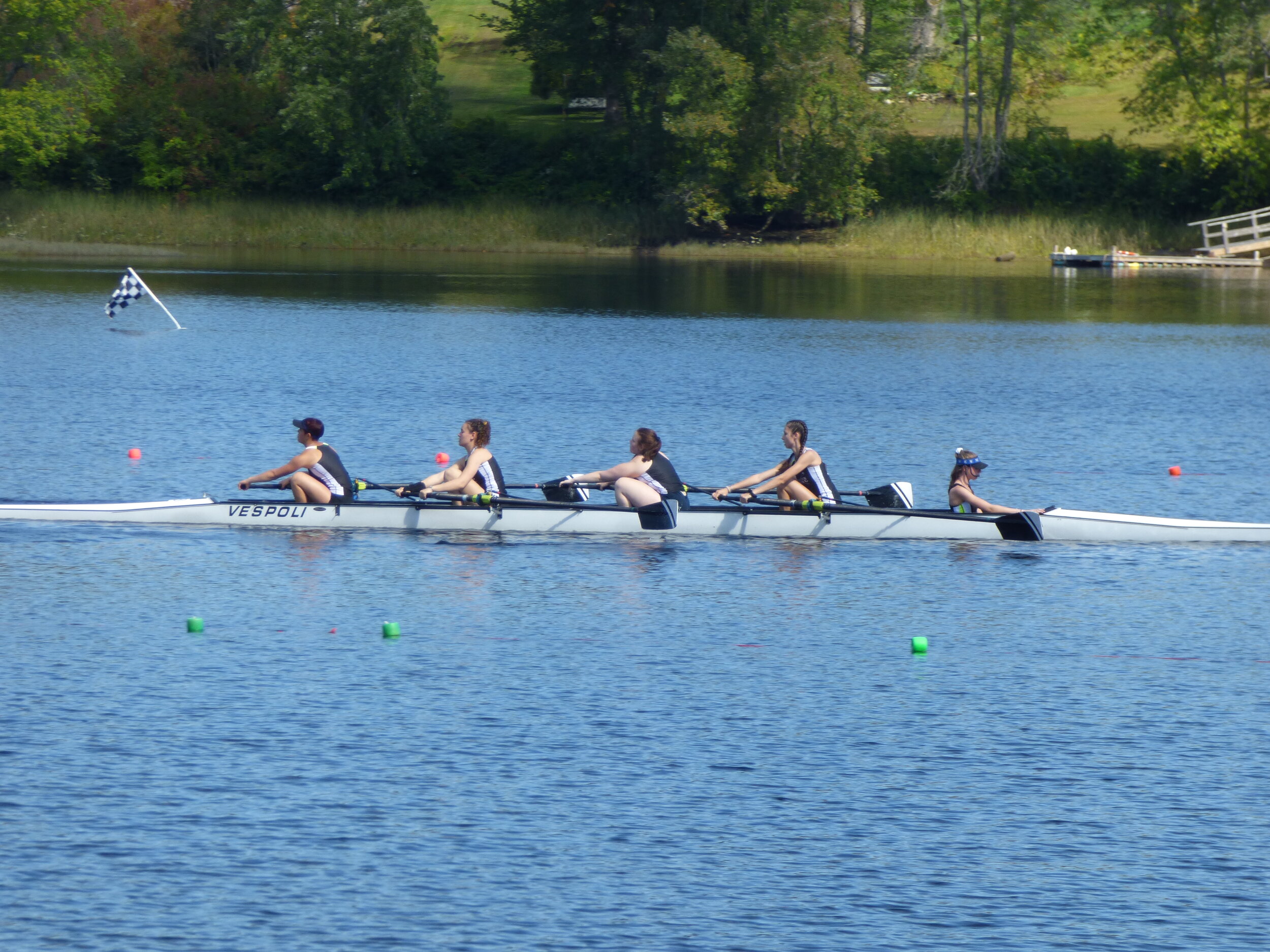 photo and video credits doug gilson and nikki castellano
support megunticook rowing get to the head of the charles©!!
The Head Of The Charles© Regatta, also known as the HOCR, is the largest and most difficult rowing regatta in the world. Each October more than 10,000 rowers in 2,200 hulls from 10 countries travel to Boston to race the 3 mile course on the Charles. At the 55th HOCR on October 19-20, eighteen youth rowers and nine masters (adult) rowers will represent Megunticook Rowing, a nonprofit community rowing organization in Camden Maine .
The masters rowers have been training for this race since June. For many of the Youth rowers, this is the capstone of their high school rowing experience. Many of us are new to rowing and have worked our tail feathers off to realize this dream of rowing the legendary HOCR. Our commitment and motivation to complete this race is to represent Megunticook Rowing and to increase awareness of the sport of rowing in our area. In the past decade Megunticook Rowing has grown from a program with a handful of high school rowers to a program with nearly 100 rowers of all ages. Last Spring Megunticook Rowing expanded youth programming to include middle schoolers, and in the summer of 2019, Megunticook Rowing kickstarted the masters program by offering a free two-week "Dip Your Toe into Rowing" event, an introductory level program in sculling and sweep rowing for adults. It is our hope to continue to raise awareness about this sport, share the passion and enjoy the lifelong benefits of rowing. To learn more about Megunticook Rowing, please visit our website at www.megunticookrowing.org.
We need your help to get there! Megunticook Rowing seeks donations to help offset expenses involved in rowing at the Head of the Charles. This will cover coaching and coxswain fees, equipment use, insurance, and transportation of our shells to Boston. Any excess funds raised will go to directly to supporting Megunticook Rowing's Scholarship Fund which helps make rowing accessible to all rowers regardless of family income. We are a 501c[3] charitable organization, so all donations are tax-deductible.
Megunticook Rowing is sending a girls 8+ ( eight rowers and a coxswain) , a boys 8+ and a mixed masters 8+ (adult men and women) to this regatta. We race at 10:23 am, 1:09 pm and in the final event of the Regatta, The Director's Challenge Mixed 8, at 4:12pm on Sunday, October 20th. Watch us on www.livestream.com for a live stream of our races.
HOW YOU CAN HELP
THANK YOU FOR YOUR GENEROUS SUPPORT TO THIS GREAT CAUSE!
*A donation of $1000 will place your name, or the name of your business, on the 67' Vespoli rowing shell that we will row in the HOCR.
*A donation of $200 will place your company logo on the back of our high visibility team tee shirt.
*A donation of $100 will place your name or your business name on the back of our team uniform high visibility tee shirt.
*Any donation will place you squarely in our hearts for supporting us in this race, and Megunticook Rowing. With much appreciation, and come row with us!